Our people
The plant employs more than 4,252 people, 91% of whom are women, and just 7 are Italian. The small number of expat workers is indicative of the country's interest in offering local employees the opportunity for professional development and to manage the factory. This is confirmed by the on-going offer of technical, soft skills, leadership and team-building training courses for all employees. In addition to training, all workers are also offered performance assessments, designed to reward the most deserving employees with salary rises and promotions.
Benefits for employees
All our employees enjoy free access to medical facilities, loans at special rates, free transport and access to the company restaurant at a symbolic price. All employees can use the gym, football and cricket pitches and volleyball court located in the green area of the plant.
Respect for the environment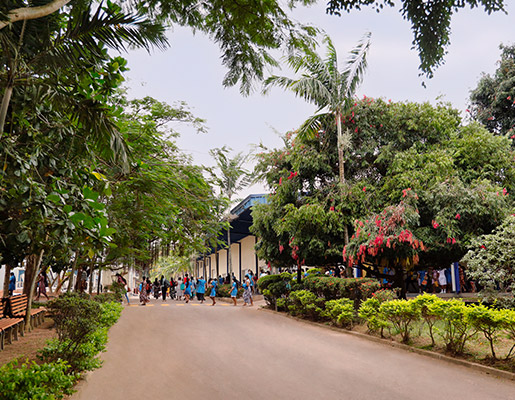 All lighting throughout the plant has been replaced with LED technology, in order to boost efficiency and reduce the consumption of electrical energy. In addition, a five-year investment of € 1.7 million has been made for the installation of a photovoltaic plant of around 2100 kW.
#whomademyclothes
The people who work for us have always been our most valuable resource, and no presentation of our factories would be complete without a word from them. Here are the stories of those who produce our items every day: